Faulty gene found in low carb antis !

Eddie

Member




Status

:


Posts

: 3807


Join date

: 2014-08-13


Age

: 71


Location

: London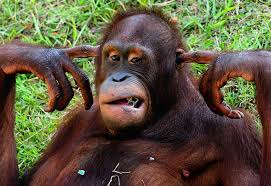 _________________
Type two diabetic-low carb diet (50 carbs per day) and two 500mg Metformin pills per day. Apart from diagnosis HbA1c almost 12-all HbA1c results none diabetic. For over eight years my diabetes medication has not changed. My weight has remained stable, I have suffered no ill effects from my diet whatsoever. Every blood test has proved, I took the right road to my diabetic salvation. For almost seven years, I have asked medical professionals and naysayers, how do I maintain non diabetic BG levels on two Metformin other than low carb ? The silence has been deafening !

zand

Member




Status

:


Posts

: 1940


Join date

: 2014-08-14

Thank you Eddie - that's brilliant!

Paul1976

Moderator




Status

:


Posts

: 2439


Join date

: 2014-08-12


Age

: 44


Location

: East midlands,UK

Ah! So this is the missing link!
I sometimes look at the picture below and imagine this is what a 'Certain' Anti's blog would look like in real terms when they all get together,telling lies and making snide remarks about us under the 'Anon' safety net.

_________________
Illegitimi non carborundum