On Other Lesser Known Blogs

chris c

Member




Status

:


Posts

: 4520


Join date

: 2015-07-26


graham64

Member




Status

:


Posts

: 3730


Join date

: 2014-08-10


Location

: Lancs

I'm aware of 
Axel F. Sigurdsson
 and
Rangan Chatterjee
  but David Grimes is new to me will add to my to read list
A stupid BDA dietitian actually said Dr Rangan removed all sources of carbohydrates for the person with diabetes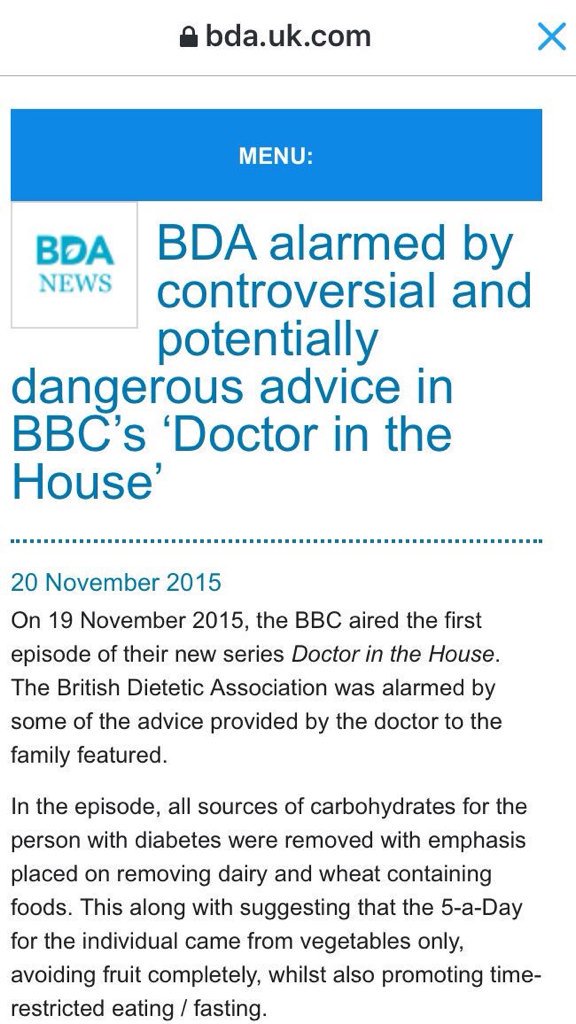 _________________
I'm a skinny T2 diagnosed 4/4/2008, a high calorie LCHF diet and one metformin a day A1c 6.2 and no complications.
Proving the LowCarb sceptics wrong for over ten years
Not all cherubs are Angels 

 nor all diabetics Bonkers 


chris c

Member




Status

:


Posts

: 4520


Join date

: 2015-07-26

No prizes for guessing who CardiffNC is eh?

David Grimes has some interesting but rather controversial thoughts about heart disease, worth reading but in the context of what else is known by the likes of Kendrick for example.