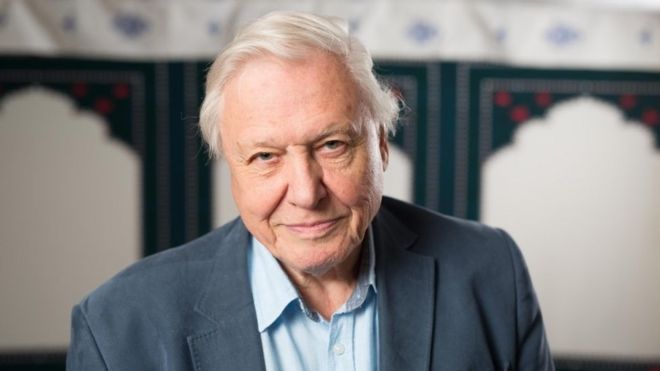 "Tributes have been paid to renowned naturalist and broadcaster Sir David Attenborough who has turned 90.
Sir David joined the BBC after serving in the Royal Navy from 1947 to 1949 and launched Zoo Quest in 1954.
A string of successful natural history programmes followed including Life On Earth, The Living Planet, The Trials Of Life, The Blue Planet and Planet Earth.
Cameraman Gavin Thurston, who has worked with Sir David for many years, described him as "an amazing man".
BBC Springwatch presenter Michaela Strachan said Sir David was the "god of wildlife programmes and presenters".
"He's up there and we are all really proud of him and have all been inspired by him," she said.
"And he is unbelievably intelligent, not just on wildlife but on many other subjects as well.
"I don't know anybody that doesn't like David Attenborough. I know lots of people that don't like us but everyone loves him."
Fellow presenter Chris Packham said: "He told us stories, that's the great thing."
Story/Picture from here
http://www.bbc.co.uk/news/entertainment-arts-36242216#?foo=bar&
I'v always liked watching and listening to Sir David Attenborough ...
Have you

All the best Jan