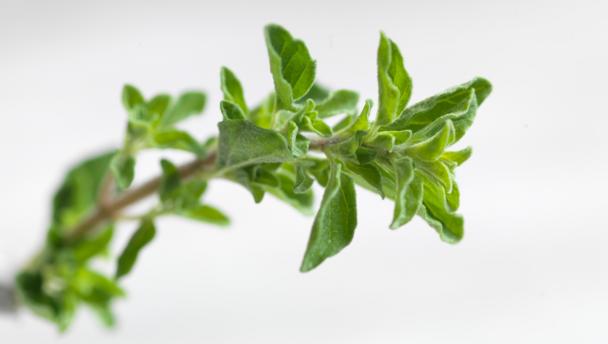 Do you like Oregano? It is a pungent green herb with a great affinity for a variety of foods, from lamb to vegetables, stuffings and egg dishes. Oregano is closely related to marjoram. It is characteristic of many Greek dishes (particularly lamb) and (in the UK) is often sprinkled liberally on pizzas. Oregano grows easily in well protected areas.
Preparation:
Because of its high oil content, oregano dries well. You can replace dried oregano for fresh, but reduce the amount used by about half. Dried oregano is a kitchen essential, but make sure you replace it frequently as it quickly loses its pungency. Oregano is one of the herbs in the mixture called herbes de Provence.
A recipe idea I recently discovered is a 'warm bacon and herb coleslaw' which has oregano as one of its ingredients ... why not give it a try?
Warm Bacon and Herb Coleslaw With Oregano
Ingredients:
Serves 8 to 10
1 head cabbage (1 1/4 lbs.), cored and thinly sliced
1/2 small red onion, thinly sliced
1 large carrot, shredded
2 cups flat-leaf parsley leaves
1/2 cup fresh oregano leaves
8 strips thick-cut bacon, cut into 1-in. pieces
1 medium shallot, thinly sliced
1 tablespoon Dijon mustard
1 tablespoon sugar
1/2 cup apple cider vinegar
1/4 cup extra-virgin olive oil
1/2 teaspoon (kosher) salt
1/2 teaspoon pepper
Preparation:
1. Combine cabbage, onion, carrot, and herbs in a large bowl. Set aside.
2. Cook bacon over medium heat, stirring often, until browned and crisp, about 10 minutes. Using a slotted spoon, transfer bacon to a plate lined with paper towels to drain; set aside.
3. Add shallot to hot bacon grease and cook, stirring occasionally over medium heat, until softened, about 2 minutes. Add mustard, sugar, and vinegar and stir to combine. Stir in oil, salt, and pepper. Pour dressing over reserved vegetables along with half the reserved bacon and toss to coat evenly. Sprinkle remaining bacon over slaw and serve immediately.
Make ahead: Vegetables, bacon, and vinaigrette, up to 1 day, chilled separately. Rewarm dressing and bacon and mix with slaw when ready to serve.
Carbohydrate 6.5 g (Note: Nutritional analysis is per 1-cup serving)
Original Recipe Idea Here
http://www.myrecipes.com/recipe/warm-bacon-herb-coleslaw
All the best Jan